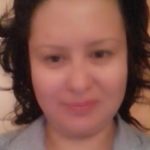 I am a single mother of two wonderful children – a boy of 7 yrs and a girl of 5 yrs. I enjoy writing literature and translation.
EDUCATION
1996-2000: Kaspiyski State University of Engineering and Technology (Aktau State University named after Essenov), Faculty of History and Philology: Teacher of English.
2002-2005: Kaspiyski State University of engineering and technology (Aktau State University named after Essenov), Faculty of Economics and Law: Lawyer
WORK EXPERIENCE
All my work experience is related to English-Russian translation. I began my experience with NIPIneftegas, where I gained valuable experience working with civil engineers and later from a joint operation with a Dutch company of consulting engineers.
After I worked onsite at Tengiz Field as a site translator in a Kazakh construction firm.
Then I moved to Aktau again and joined a customs broker company and at the same time I graduated from my second education in law.
I continued working as a translator in many other companies untill March 2015. I have translated various documents on a variety of subjects. Additionally, I received good experience in business correspondence.
No Experts has been found.