Armenia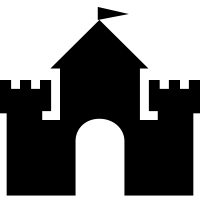 Yerevan - Often referred to as the 'Pink City' thanks to the color of the volcanic stone used to construct the central Kentron district, Yerevan is already the 14th administrative capital in Armenia's history (named the nation's capital in 1918). A testament to Armenia's ancient heritage, Yerevan itself has been continuously inhabited since 782 BC, when King Argishti I founded the Fortress of Erebuni within the boundaries of the present-day city. And while its still possible to visit the ancient fortress, most landmarks are modern 21st century buildings and 20th century Soviet-era structures, with a few older remnants going as far back as the 17th century. A few of Yerevan's most popular attractions are listed below...Maps: pop-up map, Google, Bing, Yandex
Websites: erevan municipality (official website), Wikipedia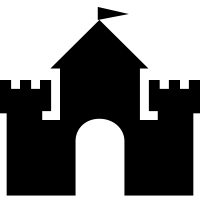 Vagharshapat - Situated roughly 18 km (11 miles) west of Yerevan, Vagharshapat (commonly known as Ejmiatsin, as well as by its previous name Etchmiadzin), is the capital's largest suburb, and on its own, the nation's fourth-largest city. The "spiritual capital" of Armenia, it is home of the Catholicos (the Patriarch of the Armenian Apostolic Church) and is the epicenter of a group of ancient religious sites that have been inducted onto the UNESCO World Heritage List. Officially known as the "Cathedral and Churches of Etchmiadzin and the Archaeological Site of Zvartnots", the historical ensemble includes five churches/cathedrals. They are as follows...Maps: pop-up map, Google, Bing, Yandex
Websites: Municipality of Ejmiatsin (official website), Wikipedia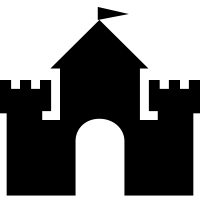 Gyumri - Situated in northwestern Armenia, Gyumri is Armenia's second largest city and capital of Shirak Province. Inhabited since the 3rd millennium BC, the city was first mentioned in ancient Urartian inscriptions from the 8th century BC. Originally called Kumayri, it was renamed to Alexandropol during Russian rule (1837-1924), then to Leninakan during the Soviet era (1924-1990), before settling on its current name. Due to a severe earthquake on December 7, 1988 (which killed 50,000 people and made many more homeless), many of the city's historic buildings were destroyed along with Soviet constructed buildings and factories. Historical structures that remained intact are predominately from the Imperial Russian era. A few of these include...
Amenaprkich Church (Church of Our Saviour) - photo - an historic Armenian Apostolic Church situated on the southern side of the Vartanants Square. Built between the 1858 and 1872 (and consecrated in 1873), the church was severely damaged during the 1988 earthquake but underwent a complete renovation starting in 2002.
Kumayri Historic District - photo - occupying the central and western part of modern-day Gyumri, the historic neighborhoods contain over a thousand examples of 18th and 19th century construction. Having survived the 1926 and 1988 earthquakes, the Kumayri Historic District is one of few places in Armenia (and the world) with authentic urban Armenian architecture.
Black Fortress (Sev Berd) - photo - situated a mere 8 km (5 miles) east of the Turkish border, Sev Berd is an historical Imperial Russian fortress built between 1834 and 1847. A circular structure made of black volcanic stone (hence its moniker "Black Fortress"), the hilltop stronghold played a strategic role in deterring Ottoman Turk incursions during the latter half of the 19th century. Today it has been refurbished to accommodate a concert hall and hotel, and offers great views of the countryside, Gyumri and the nearby Mother Armenia statue.
Maps: pop-up map, Google, Bing, Yandex
Websites: Gyumri city (official website), Wikipedia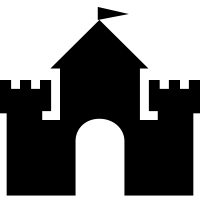 Tsaghkadzor - A mere 50 km (31 miles) northeast of Yerevan, Tsaghkadzor is a beautiful ski and spa resort town situated on the southeastern slope of Mount Teghenis. Surrounded by alpine meadows (Tsaghkadzor literally means "valley of flowers"), the local economy relies heavily on tourists who come to enjoy the tranquility, fresh air, beautiful vistas, and outdoor recreation. A long-time sports center (once used to train Soviet athletes), the town has shed its Soviet-era infrastructure for more modern, 21st century facilities. Recently, the ski resort's lift system has been upgraded, new amusement venues have sprung up, and a myriad of luxury hotels and resorts have opened, offering visitors recreation opportunities regardless of the season. And while the outdoors are the biggest draw (skiing, biking, hiking, zip-lining, and more), Tsaghkadzor also offers a respite from physical activities. There is great dining, lively nightlife, gambling, health spa treatments, and a tranquil monastery complex that has stood for nearly a millennium.
Tsaghkadzor Ski Resort - photo - Situated just above town, the ski resort boasts five lifts (one quad and four double chairs), sixteen runs (longest being 5.8 km or 3.6 miles), and a vertical elevation of 854 m (2,802 ft). With a top elevation of 2,820 m (9,252 ft) above sea level, the Tsaghkadzor skiing season usually stretches from mid-December, well into March. In addition to the lifts, the Tsaghkadzor Ski Resort offers ski and snowboard rentals, lessons, as well as three cafés (one at the ski base, and two others at the foot of the first and second chairlifts).
Gaming/Casinos - photo - One of only four towns in Armenia that accommodates gambling houses, Tsaghkadzor boasts some of the most prominent casinos in the country. A few of these include the likes of the Senator Casino and Parisian Casino.
Kecharis Monastery - photo - A medieval monastery that recently underwent restorations. Built in the 1050s, the complex includes four churches, two chapels, a tranquil courtyard, and of course, the famous Khachkars (Armenian cross-stones).
Maps: pop-up map, Google, Bing, Yandex
Websites: Tsaghkadzor municipality (official website), Wikipedia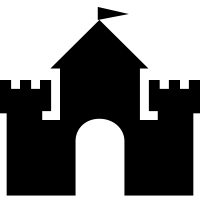 Geghard Monastery - Situated roughly 32 km (20 miles) east of Yerevan (a short one hour road trip from the capital), lies a must-see medieval monastery that is listed as a UNESCO World Heritage Site. Officially recognized as the "Monastery of Geghard and the Upper Azat Valley", the monastery is a citadel with medieval structures (many carved into the rock), flanked by towering cliffs of the Azat River Gorge on the northern side. Along with the religious structures, the monastery offers stunning views of the Azat River Gorge that surrounds the complex.
The site's name "Geghard" (full name Geghardavank) literally means "the Monastery of the Spear", originating from the spear which wounded Jesus Christ at the Crucifixion. The spear was said to have been brought here by the Apostel Jude.
Founded in the 4th century by Gregory the Illuminator, the main architectural complex was completed in the 13th century AD. Key points of interest include...Maps: pop-up map, Google, Bing, Yandex
Websites: UNESCO page, Wikipedia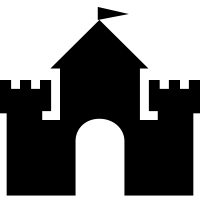 Temple of Garni - Not far from Geghard Monastery (roughly 10 km or 6.2 miles away), stands the only Greco-Roman colonnaded building and predominate symbol of pre-Christianity in Armenia. Most likely built by King Tiridates I in the first century AD (as a temple to the sun god Mihr), the pagan temple is part of the ancient fortress of Garni, which overlooks the Azat River ravine and the Gegham Mountains.
Along with the nearby medieval Geghard Monastery, the two sites are often collectively known as Garni-Geghard. The Garni Temple itself, is part of part of the 3.5 hectare (8.6 acre) Garni Historical and Cultural Museum Reserve. In addition to the Gerni Temple, the reserve also includes archaeological remnants of a pillared hall, a palace, a bath-house, the fortress wall and outer gate, as well as a 7th century Armenian church.
Conan O'Brien's October 2015 visit to the Temple of Garni (episode aired on his late-night talk show on November 17, 2015). With his assistant Sona Movsesian, O'Brien is filmed dancing at the temple.
Maps: pop-up map, Google, Bing, Yandex
Website: Wikipedia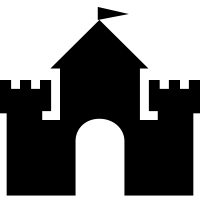 Khosrov Forest State Reserve - Situated a short drive southwest of Yerevan, visitors will find one of the oldest protected areas in the world. First established by Christian monarch King Khosrov III around the year 330, the present-day reserve spans an area of 238.78 km² (92.19 miles²). Roughly 90 km² (34.7 miles²) of the park is covered by juniper and oak woodlands, while the rest includes deserts, semi-deserts, mountain steppes, alpine and sub-alpine meadows. The reserve is distinguished with and abundance of plant species including many rare and endangered species, plus roughly 1500 invertebrate and 283 vertebrate animal species. Some of the larger and more recognizable include the Caucasian leopard, Eurasian lynx, Gray wolf, Brown bear, Badger, Wild boar, Bezoar ibex (goat), Black vulture, Caspian snowcock, and Armenian viper.
Not only can visitors take in breathtaking natural attractions, but they will be treated to amazing cultural and historical sites as well. Just a few of the most well-known sites include...To learn more about the various hikes that take you to attractions like the Vahagn and Astghik Waterfalls, along river gorges, and to all the cultural sites, check out this pdf document with a map of Khosrov Forest State Reserve and trail itineraries.
Maps: pop-up map, Google, Bing, Yandex
Website: Wikipedia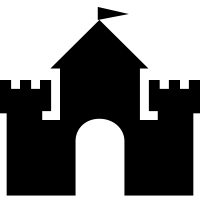 Khor Virap - Not far from the (closed) border with Turkey, Khor Virap is a monastery set upon a chain of hills in the Ararat Plain,. Its name is derived from "virap nerk'in" - which means "deep dungeon" in Armenian. Legend has it that pagan King Trdat III imprisoned St. Gregory the Illuminator here for 13 years before being miraculously cured of madness by the saint. The king consequently converted himself and his kingdom to Christianity and St. Gregory (Surp Grigor Lusavorich) became the first Catholicos of the Armenian Apostolic Church. Thus, since a chapel was built on the site in 642 AD, Khor Virap has been a revered site for devout pilgrims. Today the monastery consists of 17th century St. Astvatsatsin Church, St. Gevorg Chapel (built over-top the pit where Gregory was imprisoned), a large courtyard, and fortified walls.
In St. Gevorg Chapel, to the right of the alter, there is a small chamber with a winding stairway and a ladder that lead to a small enclosure where the saint was incarcerated. The monastery also offers gorgeous views of Mount Ararat and the Aras River (which delineates the Turkish border).
Maps: pop-up map, Google, Bing, Yandex
Website: Wikipedia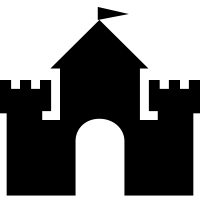 Amberd Fortress - Roughly 50 km (31 miles) northwest of Yerevan, Amberd is one of the best examples of medieval architecture in Armenia. Constructed in the 11th century (over previous installations), the fortress is strategically located at the confluence of the Amberd and Arkashen Rivers on the southern slopes of the Mount Aragats. The name "Ambred", which literally means "fortress in the clouds", is a suiting name for the citadel that sits 2,300 meters (7,500 ft) above sea level.
Standing high on its rocky perch, the impressive complex includes the castle, castle entrance, defensive walls and bastions, north gate, northwest gate, chapel, cistern, bath-house, as well as remains of walls and other buildings. Also, outside of its defensive walls stands the impressive Vahramashen Church (or simply Church of Ambred), built in 1026.
And despite Amberd Fortress's impressive construction and seemingly impregnable defenses, the turbulent span of the 11th to 13th centuries saw invasion and destruction at the hands of the Seljuk Turks, Mongols and Tatars. As a result, the fortress had a relatively brief history. It lost its significance and was abandoned by the 14th century.
Maps: pop-up map, Google, Bing, Yandex
Website: Wikipedia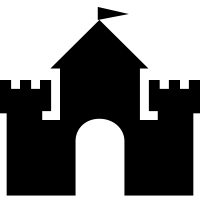 Tatev Monastery - Situated in southeastern Armenia roughly 250 km (155 miles) from Yerevan stands an Armenian Apostolic monastery with origins dating back to the 9th century. Built on the edge of a deep gorge of the Vorotan River, Tatev Monastery complex is a favorite Armenian tourist destination, both for its history and the breathtaking nature and scenery.
Once serving as the bishopric seat for the Syunik Principality, Tatev Monastery was also a place of knowledge and learning. It served as a repository for monastic manuscripts, official documents and contracts, and even hosted a university that operated from 1390 to 1434. During this period, "Tatev University" contributed significantly to the advancement and preservation of science, religion, philosophy, arts and culture within Armenia.
The Tatev Monastery complex consists of three ancient churches, a pendulous column (called Gavazan), a library, refectory, bell tower, mausoleum, administrative and auxiliary buildings, plus fortification walls.Maps: pop-up map, Google, Bing, Yandex
Websites: Wings of Tatev (travel info for Tatev Monastery), Wikipedia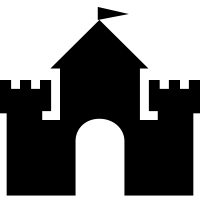 Noravank - Situated roughly 118 km (73 miles) southeast of Yerevan is a splendid Armenian monastery renowned for its striking backdrop set within the sheer, blood-red cliffs of the Amaghu River gorge.
A realization of Orbelian lords (influential Armenian nobles of the Syunik province), the monastic complex includes three surviving churches (of the 13th and 14th centuries) surrounded by more recent fortress walls (of the 17th and 18th centuries).
St. Astvatsatsin (Holy Mother of God) Church - photo - competed in 1339, the magnificent three storey church is the resting place of its donor Burtel Orbelian (and family). Designed by Momik (celebrated Armenian architect and sculptor), the church is covered in detailed bas-reliefs, incorporates a number of the master artist's khachkars, and is topped with a unique open-air rotunda.
St. Karapet (St. John the Baptist) Church - photo - built between 1216 and 1227, the church is distinguished for its decorative ornamentation, depictions of saints, and khachkars.
St. Grigor Chapel - photo - added to the southern wall of St. Karapet Church in 1275, the modest chapel (decorated with khachkars, images of doves, and a carved lion-human tombstone) is the resting place of Prince Smbat Orbelian.
In addition to the historical architecture, Noravank is also home to a modest museum (featuring prints, numismatics, old manuscripts), an on-site restaurant, picnic spots, hiking, nature and bird watching opportunities, plus splendid historical architecture.
Maps: pop-up map, Google, Bing, Yandex
Website: Wikipedia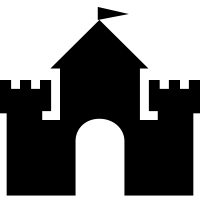 Shikahogh State Reserve - Located in the far southern reaches of Armenia, in the Syunik region, lies Armenia's second largest forest reserve. Covering roughly 103.29 km² (39.88 miles²), the wilderness is largely unaffected by human progress thanks in part to its remote location and the rugged landscape. And due to a large differential in elevation (on the northern slopes of the Meghri Ridge), Shikahogh State Reserve is home varied microclimates and a wide variety of flora (an estimated 1,074 plant species). In particular, visitors will find broadleaf forests (with oak, hornbeam and oak-hornbeam) and unique plant communities (with yew, oriental plane and oriental beech groves), occasionally intermixed with rare, endemic species. With respect to wild animals, the reserve is home to an estimated 208 species of vertebrates including the Caucasian leopard, Bezoar goat, and Brown bear.
Besides Shikahogh State Reserve's rich natural heritage, the area is also home to numerous cultural and historical treasures as well. These include Iron Age tombs, medieval churches and monasteries, and abandoned settlements.
Maps: pop-up map, Google, Bing, Yandex
Website: Wikipedia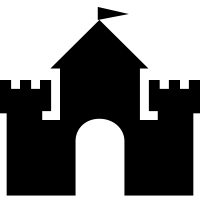 Lake Arpi National Park - Situated in the far northwestern corner of Armenia (close to the border with Georgia and Turkey), is a one of four national parks found in Armenia. Lake Arpi National Park covers an area of 211.8 km² (81.8 miles²), spanning mountain steppes, subalpine grasslands and high alpine rocky outcrops that are interlaced with a wealth of lakes, rivers, and wetlands. And thanks to the varied water bodies - including the 20 km² (7.7 miles²) Lake Arpi – the park is recognized as an Important Bird and Biodiversity Area (IBA), home to many rare bird species (like the Armenian gulls and Dalmatian pelicans). A bird-watchers paradise, other sorts of ecotourism in Lake Arpi National Park include fishing, hiking, mountain biking, horseback riding and cross-country skiing.
Lake Arpi National Park Visitor Center is situated in the village of Ghazanchi on the M1 highway. They will provide visitors with information about the region's topography, flora and fauna in the area, recommend trip itineraries, and even help arrange ecotourism services for bird-watching tours, horse-back riding trips, hiking, biking and cross-country ski excursions. And while Lake Arpi National Park is a great destination for ecotourism, be aware. There is very little in the way of tourist infrastructure. There are very few stores for provisions, no western-style lodging, and poor roads. Its only suited to those who come prepared.
Maps: pop-up map, Google, Bing, Yandex
Websites: Lake Arpi National Park (Caucasus Nature Fund), Wikipedia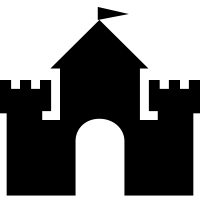 Sevan - Situated 65 km (40 miles) northeast of Yerevan, Sevan is a popular tourist town thanks to its picturesque setting on the shore of Lake Sevan, its location within the boundaries of Sevan National Park, and its short 3 km (2 mile) drive from historic Sevanavank Monastery.
During the summer season Sevan transforms into a popular beach resort with lodging for all budgets, a botanical garden, entertainment venues (like discos and water parks), plus a myriad of recreational opportunities. Just a few popular summer activities in Sevan include: sunbathing, swimming, water-skiing, windsurfing, horseback riding, boating, fishing, beach volleyball and soccer.
Lake Sevan - photo - the "blue pearl" of Armenia, this unique natural reservoir is one of the largest mountainous freshwater lakes in the world. With a surface area of 1,239 km² (478 miles²) – plus 28 rivers flowing into the lake – it is home to a number of endemic fish species (Sevan trout, Sevan beghlou, Sevan koghak), is the stopover spot for a large number of migratory waterfowl, and is one of Armenia's most popular tourist destinations (with numerous beaches located along its shore).
Sevan National Park - photo - one of four protected national parks in Armenia, the 344 km² (133 miles²) park was established in 1978 with the aim of protecting the important high mountainous lake ecosystem. The Sevan Lake basin - including pebble beaches, wooded areas (of sea-buckhorn and pine trees), alpine meadows and rocky outcrops – is home to 1,145 species of high vascular plants (including 3 species endemic to Armenia and 5 species endemic to Lake Sevan), as well as for 336 species of vertebrate animals. A favorite bird-watching destination, Sevan National Park is home to over 260 avian species and has been declared a Ramsar site (a wetlands of international importance especially as waterfowl habitat).
Sevanavank Monastery - photo - Situated on the southern shore of the Sevan peninsula (just 3 km or 2 miles east of Sevan), current structures of the monastery date back to 874 (during the era of Armenian King Ashot the Great). Originally founded on a small island, the area didn't become an actual peninsula until Lake Sevan was artificially drained for irrigation and hydroelectric power during the first half of the 20th century.
In addition to renowned Armenian khachkars (cross-stones), the monastery consists of two churches...

St. Arakelots (Holy Apostles) Church
St. Astvatsatsin (Holy Mother of God) Church

The two medieval churches are quite similar in appearance. Both have a cruciform shape (shaped like a cross) with octagonal domes. Restoration of the Sevanavank churches was carried out between 1956 and 1957.
Maps: pop-up map, Google, Bing, Yandex
Websites: city of Sevan (official website), Wikipedia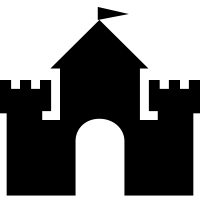 Monasteries of Haghpat and Sanahin - The medieval monasteries of Haghpat and Sanahin are situated in northern Armenia roughly 175 km (109 miles) north of Yerevan (by car or bus). Haghpat Monastery and Sanahin Monastery were founded by Saint Nishan in the 10th century during the reign of King Ashot III. Both served as important centers of learning and both monastic complexes are excellent examples of Armenian religious architecture whose unique style is a blend of Byzantine ecclesiastical architecture and the traditional vernacular architecture of the Caucasus region. In plain view of each other, the two monasteries are separated by a deep gorge formed by a small river flowing into the Debed River. Together, the two monasteries were inducted onto the UNESCO World Heritage List in 1996.
Haghpat Monastery - photo - Located on the mountainside overlooking the Debed River, the monastery's name "Haghpat" literally means "great wall", an acknowledgment to its once sizable fortifications. Within the monastery's perimeter, the most noteworthy monuments include...


St. Nishan Cathedral: started in 976 and completed in 991, its central dome rests on four large pillars inside the lateral walls. The outside walls are dotted with triangular recesses and sculptural images, while the inside has frescos dating from the 13th and 14th centuries.
St. Gregory Church: small domed church dating back to 1005. Two side chapels were added to the original church - the larger one built in the beginning of the 13th century and the smaller, known as "Hamazasp House", built in 1257.
St. Astvatsatsin Church: small domed church dating to the 12th and 13th centuries.
belfry: built in 1245, its cross-shaped ground floor plan supports an an octahedral second floor, on which stands a seven-columned bell-tower.
refectory: a 13th century cafeteria for the monks, the rectangular space is divided into two identical halls with a system of intersecting arches and octagonal roof for illumination and evacuating smoke.
book depository: used to store manuscripts and texts until the 13th century, when Mongol armies started threatening Armenia. The texts were moved to seven caves (though only three caves with their texts have been rediscovered).
khachkars: one several examples of the Armenian cross-stones is the Amenaprkich (Redeemer) Khachkar. Dating back to 1273, it is located at the northern entrance of St Nishan Cathedral.

Sanahin Monastery - photo - The monastery's name "Sanahin" literally means "this one is older than that one", presumably making the claim that it is older than neighboring Haghpat Monastery. Within Sanahin Monastery the most notable monuments include...


St. Astvatsatsin (the Mother of God) Church: built between 928 and 944, its cross-shaped facade, crowned with a big dome, resting on round drum, is a great example of classical medieval Armenian architecture. The narthex (western entrance) of the church was built in 1211. Its unique plan has a three-nave rectangular hall.
St. Amenaprkich (Redeemer) Church: built between 957 and 966, the main apse is surrounded by four two-story sacristies. The church is approached through a narthex, built in AD 1181 in a cross-in-square plan with the roof supported by four columns (the earliest known example of this plan). The ornamentation of the capitals of the columns with symbolic sculptures in the shape of animal heads adds distinctive expression to this narthex.
St. Gregory Church: built in 1061, its facades are notable for their smooth decorative arcatures and triangular niches.
scriptorium (also called the 'relic' house): built in 1063, the square plan building with vaulted ceiling is where manuscripts were copied. The niches are where manuscripts and books were stored.
belfry: built between 1211 and 1235 (one of the oldest in Armenia), the three-story structure is crowned with columns and a rotunda. Its roof is supported by two pairs of intersecting arches. Its western façade is distinguished by its decorative ornamentation.
St. Karapet Church: built at the end of the 10th and beginning of the 11th centuries, the church stands on the eastern end of Sanahin Monastery.
Sargis Chapel: built at the end of the 10th and beginning of the 11th centuries, the chapel stands on a hill on the western end of Sanahin Monastery.
St. Harutyun Church: built in the early 13th century, the church stands outside the monastery's boundaries.
stone bridge: a single-span stone bridge the crosses the Debet gorge, the bridge has been preserved in its original form from the 13th century.
khachkars: there are over 50 Armenian cross-stones preserved in Sanahin. Amongst the most notable are the khachkars of Gigor Tuteordi (on the northern wall of St. Harutyun Church) and Sargis (on the western wall of St. Astvatsatsin Church).
Haghpat Maps: pop-up map, Google, Bing, Yandex
Sanahin Maps: pop-up map, Google, Bing, Yandex
Websites: Monasteries of Haghpat and Sanahin (UNESCO), Haghpat Monastery (Wikipedia), Sanahin Monastery (Wikipedia)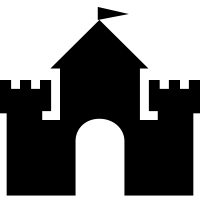 Dilijan National Park - Situated in the Tavush region of northeast Armenia (north of Lake Sevan), Dilijan National Park is one of four national parks in the country. Part of the Lesser Caucasus, the 240 km² (93 miles²) park ranges from high alpine meadows, to mountain lakes, to forested valleys of the Aghstev River and its tributaries. As such it is home to various unique ecosystems and a rich biodiversity that includes many rare species of flora and fauna. An estimated 977 species of plants are located in Dilijan National Park, 150 species of birds, and over 40 species of mammals (including the Brown bear, Eurasian lynx, Red deer, Roe deer, Wild boar, Gray wolf, and Badger).
Interspersed amongst nature, visitors will also find an extensive network of hiking trails, small farms, and several important cultural monuments. The most important cultural monuments located within Dilijan National Park are as follows...Maps: pop-up map, Google, Bing, Yandex
Website: Wikipedia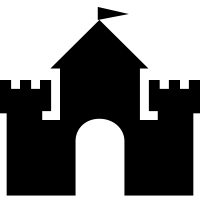 Hovhannavank - Situated adjacent to Ohanavan village, 26 km (16 miles) northwest of Yerevan, Hovanavank is a monastic complex dating back to the 5th century. Sitting at the edge of of the Kasagh River gorge, the monastery was once an important educational and theological center where manuscripts were produced. The present-day monastery consists largely of two adjoining buildings, a 4th century basilica and 13th century St. Karapet Church, plus a 13th century gavit that serves as the entry to both buildings.
Basilica - photo - built in the 4th century, the wooden dome of the church was replaced by a stone one in 554, prior to being completely renovated between 1652 and 1734.
St. Karapet (St. John) Church - photo - built between 1216 and 1221, the church has a cruciform (cross-shaped) floor plan, with two storey sacristies in each of the four extensions, and a unique umbrella-shaped dome roof. The inside is adorned with beautiful decorations and engravings.
gavit - photo - built in 1250 next to the western wall of St. Karapet Church, the gavit (church entrance) is supported by four base pillars and features a central rotunda (added in 1274) that rests on twelve columns.
A 7.5 km (4.6 mile) trail connects Hovhannavank to Saghmosavank via the Kasagh River gorge (a 5 to 6 hour return hike).
Maps: pop-up map, Google, Bing, Yandex
Website: Wikipedia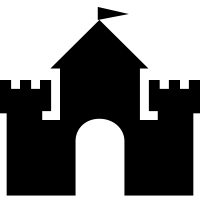 Saghmosavank - Located 32 km (20 miles) northwest of Yerevan, in a village of the same name, Saghmosavank is a monastic complex that dates back to the 13th century. Like Hovhannavank monastery 5 km (3 miles) to the south, Saghmosavank is also perched atop the Kasagh River gorge and was also an important educational and theological center where manuscripts were created, copied and stored. Notable structures within the monastic complex include...A 7.5 km (4.6 mile) trail connects Saghmosavank to Hovhannavank via the Kasagh River gorge (a 5 to 6 hour return hike).
Maps: pop-up map, Google, Bing, Yandex
Websites: Facebook, Wikipedia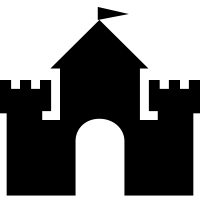 Karahunj - Also known as Zorats Karer ("vertical stones") and/or Armenian Stonehenge, Karahunj is a prehistoric archaeological site situated in the Syunik Province of Armenia, roughly 230 km (143 miles) southwest of Yerevan. The name Karahunj itself means "speaking stones", since some of the stones make whistling sounds on a windy day due holes that were bored in them during prehistoric times. All together, a total 223 artifacts (stone settings, burial cists, and standing stones) can be found within the area of roughly 7 hectares (17 acres).
It has been hypothesized that some of the standing stones (with bored holes) may have been used for astronomical observations (sunrise or sunset at the solstices and equinoxes, and lunar extremes), although this remains a subject of debate.
Visitors can gain a greater understanding of the Karahunj with a visit to a museum in the nearby city of Sisian. The small museum is dedicated to findings in the area, including grave artifacts from the Bronze age burial site and paleolithic petroglyphs found on a neighboring mountaintop.
Maps: pop-up map, Google, Bing, Yandex
Websites: Carahunge, Wikipedia