Independent Russian and Ukrainian Interpreters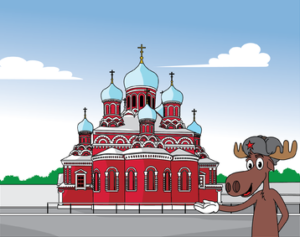 Welcome! What started out as a travel and living guide for Russia, Ukraine and neighboring nations, has grown into so much more. RusMoose.com is now a community of independent East European and Central Asian guides, freelance interpreters, foreign expats, and travelers. Our goal is to allow everyone with a love for East Europe and Central Asia, to network and find lasting friendships, business partners, work, travel, and study opportunities.
As was the original goal of RusMoose.com, we still provide visitors with access to professional guides and interpreters, at a fraction of the price of traditional travel services. RusMoose.com still maintains a completely free database of freelance guides and interpreters. We take nothing from the visitors or the interpreters. This eliminates the "middleman" so everyone benefits. Interpreters get to keep 100% of their earnings, while visitors enjoy reduced expenses and still have the peace of mind of professional travel assistance.
Guides/Interpreters