One of Europe's least visited countries, Belarus offers a travel experience distinctive from typical European tourist destinations. A vestige of the old Soviet Union, Belarus still holds on to many of the conventions of an era gone by. And this is the strange appeal for many visitors. Its a trade-off of commercialism and certain conveniences of the West, for a more rudimentary pace of life. Combine these idiosyncrasies with the warm hospitality of the Belorussian people and picturesque landscapes of farm villages and expansive nature reserves, and you have a recipe for a unique and memorable trip. To guide you in planning your own Belarus travel itinerary, we've listed our favorite things to see and do. Enjoy!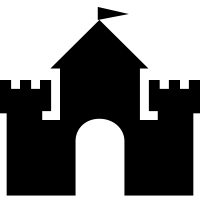 Minsk (Belarus) - Located on the banks of the Svislach and Nyamiha Rivers, Minsk is both the national capital and largest city in Belarus (with a population of roughly 2 million civilians). Almost completely destroyed during WWII, present-day Minsk contains some rebuilt pre-war architecture, Soviet-era architecture (including the impressive Architectural Ensemble of Independence Ave), plus modern residential and commercial buildings. And despite its reputation as a socialist capital, Minsk isn't at all a dull or boring city. From quality dining and entertainment, to captivating cultural and historical sites, there's plenty to see and do. A few notable Minsk attractions are listed below...
Architectural Ensemble of Independence Ave: an integrated approach to city planning and architecture carried out post-war during the 1940s and 1950s.
Minsk Botanical Garden: a beautifully maintained garden covering an impressive 106 hectares (262 acres). The garden is split into different sectors, each dedicated to a specific group of flora. Visitors can explore peaceful trails winding through a large collection of trees, shrubs and flowers, walk the shore of an an idyllic lake, and view tropical, subtropical and citrus species in a spacious greenhouse.
metro station: Park Chelyuskintsev
Chelyuskinites Park: a 78 hectare (193 acre) leisure park located adjacent to the Minsk Botanical Garden. A favorite leisure destination of locals and visitors, here one will find shaded walking paths through a peaceful forest, sports venues, a children's amusement park, as well as kiosks and cafes for snacks and beverages. metro: Park Chelyuskintsev
Belarusian Great Patriotic War Museum: with 28 collections showcased in 10 exhibition halls, it is one of the largest and most well-stocked war museums in the world. Visitors of the museum are presented a graphic, moving depiction of the 1941 to 1945 Soviet struggle against Nazi German invaders - one that took the lives of one in every four citizens in Belarus (an estimated 2,230,000 Belarusians died in the war).
metro station: Nyamiha
Minsk Zoo: located in southeastern Minsk on the floodplain of the Svisloch River, the 42 hectare (104 acre) zoo houses over 400 species of exotic animals. Newest pavilions include the Exotarium (a tropical pavilion of South American fauna) and Dinopark (a pavilion of prehistoric creatures). In addition to animal exhibits, visitors can enjoy the horse and pony rides, amusement rides, theatrical performances and workshops.
Belarusian National Arts Museum: founded in 1939 (although largely pillaged by Germans during the war), it is the largest collection of national and international art in Belarus. The art museum is comprised of more than 30,000 works of art including - 12th to 20th century Belarusian Art, 18th to 20th century Russian Art, 16th to 20th century European Art and 14th to 20th century Oriental Art.
metro stations: Oktyabrskaya and Kupalovskaya
Museum of Stones: located on the eastern side of the city, the park represents the geological history of Belarus. Using blue spruce and thousands of boulders brought from all corners of the country (including some with ancient inscriptions), the park forms 2000:1 scale map of Belarus in the horizontal plane (100:1 in the vertical plane).
metro station: Urucha
Since explanatory signage is lacking, here is a quick legend for the "map"...

large city = a group of stones
regional town = three spruce
transport arteries or rivers = paths
real hills = artificial hills
national border = shrubs

Belarusian State Circus: situated in a beautiful Stalinist architecture building (built 1952 to 1959), it is the only circus in the world that is located on the central ave of a nation's capital. Refurbished from 2008 to 2011, the modernized venue is able to host everything from traditional performances to water shows to circus performances on ice.
metro stations: Ploshcha Pyeramohi or Kastrychnitskaya
National Library of Belarus: constructed from 2002 to 2006, the national library is 23 floors and has a unique rhombicuboctahedron design (geometric shape consisting of 18 squares and 8 triangles). With lots to see, the library houses an extensive collection of books and media, historical collections, art galleries, a cafe/restaurant on the 22nd floor, and an observation deck (with panoramic views of Minsk) on the 23rd floor. Plus, at night the museum becomes a beautiful glowing orb, which itself is a worth a visit.
Located on the outskirts of the city in a park zone along the Slepyanka River, it is easy to get to via the Maskovskaya Metro Line (Uskhod or Maskovskaya metro stations).
Victory Square: located on Independence Ave (Prospekt Nezavisimosti) in the historic center of Minsk, the square is dominated by a huge 40 m (131 ft) obelisk - a memorial to the country's war dead from the Great Patriotic War. On the sides of the obelisk at the base are 4 scenes engraved by Belarusian sculptures depicting...

9th May 1945 Victory Day
Partisans of Belarus
Glory to the fallen heroes
Soviet Army during the years of the Great Patriotic War

Standing in front of the obelisk is an eternal flame that commemorates the war dead and is also a traditional destination for newlyweds taking their wedding-day photograph. Surrounding the square are great examples of 1950s Stalinist architecture, plus the park is the main entrance to Gorky park.
metro station: Ploshcha Pyeramohi
Gorky Park: the oldest park in Minsk (established at the turn of the 19th century), it is located along the Svislach River next to Victory Square and Yanka Kupala Park. Gorky Park is a favorite recreation park for residents and visitors, with bike rentals, facilities or volleyball, football, tennis and ice skating, plus an amusement park with a Ferris wheel standing 56 m (184 ft) high.
metro stations: Ploshcha Pyeramohi or Kastrychnitskaya
Yanka Kupala Park: named after the great 20th-century Belarusian poet and writer Yanka Kupalaa (pen name of Iván Daminíkavich Lutsévich), the park is a peaceful, green, central recreation area located on the banks of the Svislach River. Lined with foot and bike paths, the park also contains a central fountain, monument and literary museum dedicated to the poet.
Church of Saints Simon and Helena: a Roman Catholic church built in the style of Romanesque Revival (between 1905 and 1910). Located on the corner of Independence Square (Ploshchad Nezalezhnastsi), in front of the red-bricked church one will find a statue of St. Michael slaying the Devil (represented by a dragon), as well as a monument (replica Nagasaki Bell) dedicated to victims of nuclear disaster and nuclear war.
Mound of Glory: located on the Moscow Highway 21 km (13 miles) northeast of Minsk stands a poignant memorial complex dedicated to the Soviet Army and partisans that liberated Belarus from Nazi German occupation (during Operation Bagration). In total, the memorial stands at a height of 70.6 meters (231.6 ft). It includes a 35 meter (114.8 ft) high earth hill that is crowned by a monument comprised of four titanium bayonets, each with a height 35.6 meters (116.8 ft). The bayonets symbolize the 1st, 2nd and 3rd Belorussian Fronts, plus 1st Baltic Front – all of which partook in the liberation of Belarus.
Waterpark Lebyazhy: the largest water park in Belarus and rated in the top 25 aqua parks in Europe, Lebyazhy is an indoor-outdoor, all-season entertainment complex. There are 7 indoor slides, 4 outdoor slides, a large "lazy river" swimming pool, a surfing simulator, a children's zone, spa and sports facilities, cafes and bars for food and refreshments, and more. Lots of fun for all ages.
Loshitsa Park (Loshitsky Park): from the 16th century until the early part of the 20th century the park was a private estate for some of Minsk's most prestigious families. Not until 2011 was the park renovated and opened to residents and guests of the capital. Today it is a favorite recreation area where visitors can stroll, bike, or just sit on a park bench and enjoy peace and quiet. In addition one can visit the beautifully restored Loshitsa Estate mansion that showcases period furniture, fine art, clothing and linen.
Zaslavl Water Reservoir (Zaslawskaye Reservoir): located roughly 17 km (10.5 miles) northwest of the capital, the "Minsk Sea" is a favorite beach and recreation destination of the landlocked nation. The second largest reservoir in Belarus covering roughly 30 km² (11.5 miles²), there is never a shortage of activity around the "seashore". Swimming, sunbathing, fishing (summer & winter), hiking, biking, wakeboarding, kitesurfing, windsurfing, kayaking, sailing, barbecuing, celebrating, and just plain chilling are all popular pastimes one can partake in.
Follow the link for more Minsk info (photos, video, maps, etc).
Maps: pop-up map, Google, Bing, Yandex
Websites: Wikipedia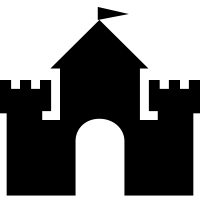 Dudutki Ethnological Museum (Belarus) - An ethnographic open-air museum located 45 km (28 miles) south of Minsk near the Pitch River. Here visitors can step back in time and see the traditional way of life from rural Belarus. There are numerous demonstrations and workshops including pottery, blacksmithing, woodworking, thatching, spinning, cooking, baking, brewing, making samogon (moonshine), and more. On the picturesque 160 hectare (395 acre) premises visitors also have the opportunity to see an authentic wooden Orthodox Church, windmill, cottage/residence and stable, as well as a garage with antique cars and WWII vehicles.
Maps: pop-up map, Google, Bing, Yandex
Websites: Dudutki Ethnological Museum (official website), Wikipedia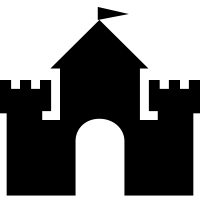 Silichi Ski Resort (Belarus) - Situated 32 km (20 miles) northeast of Minsk, Silichi is both a popular wintertime and summertime recreation resort. In the winter visitors can enjoy downhill skiing (on 9 different ski slopes), tubing, cross country skiing, ice skating and snowmobiling. In the summer there is paintball, go karting, and trail riding on ATVs and mountain bikes. Year-round there are also spa services (including Russian bath), accommodations, restaurants and bars, plus event services that cater to conferences and celebrations.
Maps: pop-up map, Google, Bing, Yandex
Websites: Silichi Ski Resort (official website), Wikipedia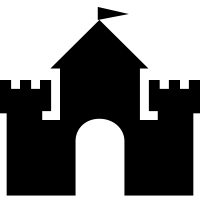 Logoisk Ski Complex (Belarus) - Just a few kilometers further north from neighboring Silichi Ski Resort (on route M3), is another all-season ski and recreation complex. Two lifts allow skiers and snowboarders to access 3.6 km (2.2 miles) of ski runs over 50 m (164 ft) of elevation, while summertime recreation activities include hiking, biking, ATV trail rides, volleyball, tennis and more. There is a modern hotel with single and double rooms as well as 9 comfortable chalet houses, a large restaurant that caters to banquets and conventions, plus banya rentals and barbecue facilities for relaxing after a day of recreation.
Maps: pop-up map, Google, Bing, Yandex
Websites: Logoisk Ski Complex (official website), Wikipedia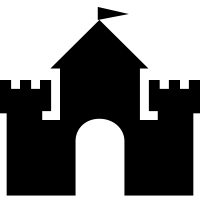 Berezinsky Biosphere Reserve (Belarus) - Located roughly 100 km (62 miles) northeast of Minsk, the 852 km² (329 miles²) UNESCO-listed biosphere reserve is home to a diverse range of flora and fauna living within the reserve's vast forests, marshlands, meadows, lakes, rivers and tributaries. This includes "Europe's Big 5" mammals (bison, elk, bear, wolf, and lynx) plus another 51 smaller mammal species, 234 bird species, 34 fish species, 16 species of amphibians and reptiles, and over 2000 plant species. And while roughly half of the park is restricted from human activity, there is still ample opportunities for hiking, biking and trekking, birding and wildlife viewing, plus rafting and kayaking along the Berezina water system.
Maps: pop-up map, Google, Bing, Yandex
Websites: Berezinsky Biosphere Reserve (official website), Wikipedia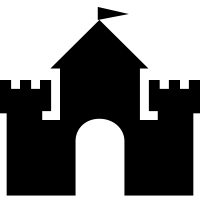 Stalin Line Museum (Belarus) - A must see attraction for fans of military history, the Stalin Line Historical and Cultural Complex is located roughly 25 km (15.5 miles) northwest of Minsk. The museum complex comprises a collection of WWII weapons, bunkers, pillboxes, trenches and other period fortifications, as well as a multitude of post-war Soviet armaments (tanks, missiles, helicopters, planes, radar systems, etc.). Visitors who enjoy an interactive experience even have the opportunity to shoot live ammo or take a ride on a tank.
The historic complex itself was just one of many defensive fortifications built in the 1920s that ran from the Karelian Isthmus near Finland to the shores of the Black Sea. The entire Stalin Line was largely abandoned in 1940 when construction of the new Molotov Line (further west along the expanded border of the USSR) commenced. Unfortunately for the Soviets, when Axis forces invaded in 1941, the new Molotov Line was not yet finished and the older Stalin Line was in disrepair, leaving the Soviet Union vulnerable.
Maps: pop-up map, Google, Bing, Yandex
Websites: Stalin Line Museum (official website), Wikipedia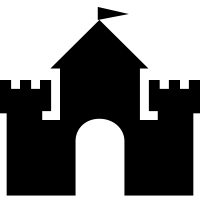 Nesvizh (Belarus) - An historic city located roughly 100 km (62 miles) southwest of Minsk, the town's historic architectural treasures are among the most famous in all Belarus. Several structures, including Nesvish Castle, Corpus Christi Church, Slutsk Gate, and City Hall, are of significant importance since they became important prototypes in the development of architecture in Russia and Central Europe. Visit the official website of the National History and Culture Museum-Reserve «Niasvizh» to learn more about town's historic architecture, excursions and tours.Maps: pop-up map, Google, Bing, Yandex
Websites: Niasvizh - National Historical and Cultural Museum-Reserve (official website), Wikipedia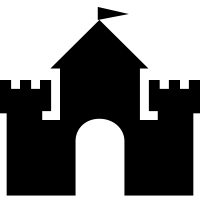 Brest (Belarus) - Situated in southwestern Belarus near the border with Poland, the city's location at the crossroads of different nations and cultures has resulted in a complex history of conflict and regime change. Mongols, Teutonic Knights, Crimean Tatar, Lithuanians, Poles, Swedes, Germans, and Russians have all ruled over the city and/or laid siege to the city since it was first mention in chronicles in the 11th century. As such it should come as no surprise that Brest's most famous tourist attraction is Brest Fortress – a fortification built in the 19th century, and site of fierce fighting during the initial weeks of the Axis invasion in 1941.
Brest Fortress - photo - a 25 minute walk from the city center, at the confluence of the Bug and Mukhavets Rivers, lies the poignant fortress memorial complex dedicated to the stubborn resistance of roughly 7000 Soviet frontier guards during the early days of the Great Patriotic War (WWII). Thanks to the heroism and sacrifice displayed here, the stronghold was later given the honorary title Hero Fortress in 1965. Some of the more prominent sites of interest within the fortress include...

Thirst Statue: a classic piece of socialist realism depicting a water-starved soldier crawling for a drink.
Defense of Brest Hero-Fortress Museum: museum that details the fortress's long history and the 1941 siege that made it famous.
Museum of War, Territory of Peace: museum inside the fortress's southern bastion that focuses more broadly on the Great Patriotic War.
Kholmsky Gate: iconic red-bricked wall and ramparts riddled with bullet and shrapnel holes.
White Palace: location where the 1918 Treaty of Brest-Litovsk was signed, marking Russia's exit from WWI.

Brest Railway Museum - photo - an outdoor railway museum located close to Brest Fortress with an impressive collection of Soviet era steam, diesel and electric locomotives, steam cranes, snowplows, passenger railway cars, etc.
Berestye Archeological Museum - photo - a unique, well-preserved archaeological site displaying an authentic East Slavic wooden town dating back to the 13th century. In 1982 a modern structure (a large glass and aluminum pitched roof) was erected over the site for preservation and to allow public display. Today the public is able to view 28 log cabins as well as over 1400 artifacts dating from the 10th to 14th centuries.

Maps: pop-up map, Google, Bing, Yandex
Websites: Brest Tourism (official website), Wikipedia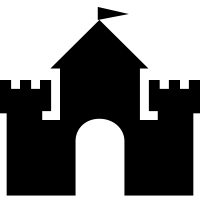 Tower of Kamyenets (Belarus) - Situated in Kamyanets, Brest Oblast, stands a defensive fortress built in the years 1271 to 1289. Often referred to as "White Fortress" (although it is built of red bricks), the tower now houses a branch of the Brest regional museum.
Maps: pop-up map, Google, Bing, Yandex
Website: Wikipedia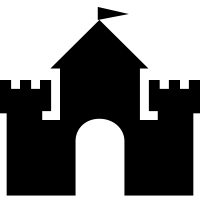 Belovezhskaya Pushcha National Park (Belaurs) - Located in southwestern Belarus, along the Polish border, lies remnants of the Primeval Forest that once covered much of Northern Europe. Designated UNESCO Biosphere Reserve status (together with neighboring Białowieża National Park on the Polish side of the border), the combined 1300 km² (500 miles²) park is home to over 1000 species of flora (including ancient oak trees over 500 years of age) and 300 species of fauna (including European bison, deer, elk, Tarpan wild horse, lynx, wolf, otter, marten, ermine, greater spotted eagle, tawny owl, etc.). The Belarusian government allows foreign visitors entering from Poland (via the Pererov-Belovezha border checkpoint), a visa-free entry for 3 days (72 hours).
Maps: pop-up map, Google, Bing, Yandex
Websites: Belovezhskaya Pushcha National Park (official website), Wikipedia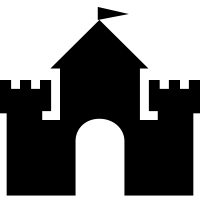 Grodno (Belarus) - Located in western Belarus near the Polish and Lithuanian borders stands one of Belarus's most historically preserved cities. Due to its long history with the Polish-Lithuanian Commonwealth, much of the architecture in the historic center has a decidedly Central European flair, particularly in and around the pedestrian street – Ulitsa Sovetskaya. A few notable sites of interest in Grodno include the following...Maps: pop-up map, Google, Bing, Yandex
Websites: City of Grodno (official website), Wikipedia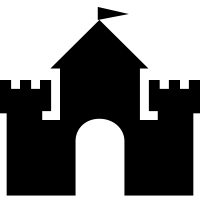 Lida Castle (Belarus) - Situated in Grodno region, in the city of Lida - 160 km (99 miles) west of Minsk - is a medieval castle dating back to the early 14th century. Built by Grand Duke Gediminas of Lithuania in order to defend his lands from incursions by the Teutonic Knights, the stone and brick trapezoid citadel has two (reconstructed) angle towers and a large central courtyard. In one of the towers visitors will find an armory-museum including an exposition of ancient torture contraptions. Lida Castle is also host to a medieval-style tournament, "Sword of Lida Castle", that includes performances with period song, dance and costumes, as well as well as a knights competing in jousting and swordsmanship.
Maps: pop-up map, Google, Bing, Yandex
Website: Wikipedia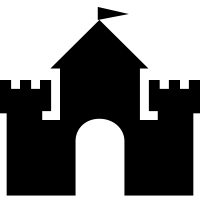 Mir Castle Complex (Belarus) - A UNESCO World Heritage site, the 16th century castle is located roughly 90 km (56 miles) southwest of Minsk in the Karelichy District of the Grodno region. The castle is a blend of three distinct styles. It started out in the Gothic architecture, but also gained elements of Baroque and Renaissance styles thanks to subsequent reconstructions and extensions. Today, the splendid grounds and restored interiors have been converted into a museum that beautifully exhibits the life of the castle's original Polish-Lithuanian owners.
Maps: pop-up map, Google, Bing, Yandex
Websites: Mir Castle Complex (official website), Wikipedia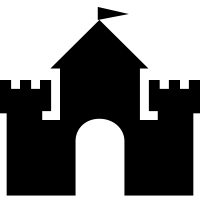 Mogilev (Belarus) - The nation's third largest city – Mogilev – is situated on the Dnieper River in eastern Belarus. With a long history under Polish-Lithuanian rule, Russian influence began after the First Partition of Poland in 1772. Since then it is noted as the former headquarters of the Russian Imperial Army during WWI, and the potential capital of Belarus due to its "safe" distance from the western border (a move that never happened due to the Nazi German invasion in 1941). A few sites of interest in Mogilev include...Maps: pop-up map, Google, Bing, Yandex
Websites: City of Mogilev (official website), Wikipedia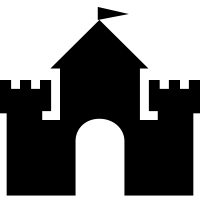 Gomel (Belarus) - Situated in southeast Belarus on the banks of the Sozh River, Gomel is the second largest city in Belarus. First chronicled in 1142 as a settlement belonging to the Kiev Rus principality, the main historical and cultural site of Gomel – the Palace and Park Ensemble – dates back to the late18th, early19th centuries. The ensemble includes the Neoclassical Rumyantsev-Paskevich Palace (1777-1796) and Saints Peter & Paul Cathedral (1809-1819).
Maps: pop-up map, Google, Bing, Yandex
Websites: City of Gomel (official website), Wikipedia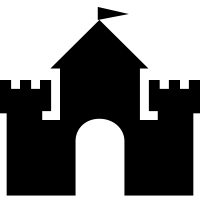 Pripyatsky (Pripyat) National Park (Belarus) - Located within the floodplains of the Pripyat River in southern Belarus, the nature reserve is a unique landscape of marshes and swampland covering roughly 1900 km² (734 miles²). Sometimes referred to as the "Belarusian Amazonia" and/or "the lungs of Europe", the area is home to a diverse range of flora and fauna. There are over 900 species of plants and trees, 250 avian species, roughly 51 mammal species, as well as 38 species of fish.
Those who wish to visit the park should make their way to the village of Lyaskavichy (a short taxi/car ride from the larger town of Zhytkavichy). Here visitors will find a nature museum and a handful of hotels and guesthouses where its possible to arrange guided safari trekking, and riverboat tours, plus bird-watching, hunting and fishing trips.
Maps: pop-up map, Google, Bing, Yandex
Website: Pripyat National Park (official website)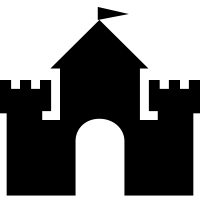 Vitebsk (Belarus) - Located in northeastern Belarus on the banks of the Daugava and Vistsba Rivers, the city was 'officially' founded in 974 by Saint Olga (regent of Kievan Rus). Often referred to as the "Cultural Capital" of Belarus, Vitebsk's most famous resident was Jewish painter Marc Chagall. As such, it should come as no surprise that some of the city's most notable attractions are related to Chagall and the arts...Maps: pop-up map, Google, Bing, Yandex
Websites: City of Vitebsk (official website), Wikipedia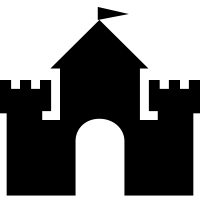 Polotsk (Belarus) - Situated in northern Belarus in the Vitebsk region, Polotsk is the oldest chronicled city in Belarus. The Nestor's Chronicle/Tale of the Bygone Years (history of Kievan Rus compiled in 1113), mentions the city in the year 862. Thanks to both its strategic location (on a major trade route between the Varangians and Byzantines) and its defensible location (where the Polota River flows into the Daugava River), the city enjoyed a prosperous – though turbulent – history. During the era of Kievan Rus, the city's two most renowned landmarks were built - St. Sophia Cathedral & Savior Transfiguration Church.
St. Sophia Cathedral - photo - ancient cathedral originally built between 1044 and 1066, but due to fire (1447) and a gun-powder explosion (1710), it was rebuilt in the Vilna Baroque style from 1738 to 1750.
Savior Transfiguration Church - photo - retaining its original characteristics, it was built between 1152 and 1161 in the the Polotsk school of architecture.
Maps: pop-up map, Google, Bing, Yandex
Websites: City of Polotsk (official website), Wikipedia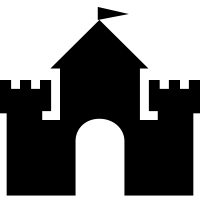 Braslav Lakes National Park (Belarus) - Situated in northwestern Belarus adjacent to the Latvian border, lies a unique, glacier-formed landscape that's a favorite of nature enthusiasts. Covering 700 km² (270 miles²), the park is often called "the blue necklace of Belarus" due to the multitude of pristine blue lakes interspersed among forests, meadows and bogs. And thanks to the broad variety of ecosystems, the park is home a wide range of flora and fauna, drawing birdwatchers, hunters, sports fishermen, ecotourists and photographers from Belarus and abroad.
Maps: pop-up map, Google, Bing, Yandex
Websites: Braslav Lakes National Park (official website), Wikipedia