Founded in 2003, Educa Language School has been one of the leading Language Schools in St Petersburg – the most beautiful and amazing city in Russia. Throughout years we've accumulated teaching experience and developed our own programs and approaches to meet each and every need and requirement of students in group, individual or corporate tuition as well as in general, professional or specific communicative areas.
Our students come from all over the world and many of them come through personal recommendation, while some learners become regular Educa's students studying at a higher level annually.
The main objective of all our courses is to teach the students to freely and confidently communicate in Russian language, general or specific, spoken or written. Therefore we use the communicative approach as base when developing our courses.
Apart from carefully and accurately designed programs and courses we owe our success to full and precise quality control which ensures our staff to anticipate, meet and exceed the expectations of our students.
We don't teach listening, speaking, reading, writing, grammar and vocabulary independently; they only come in a highly integrated program determined by the communicative situation students are currently learning to act in. On the other hand our programs are entirely focused on particular target language, so you'll never have to learn something you don't need.
All of this together with constant interaction of students among themselves and the careful guidance rather than domination of the teacher ensures that even Beginners start actually speaking Russian from the very first lesson.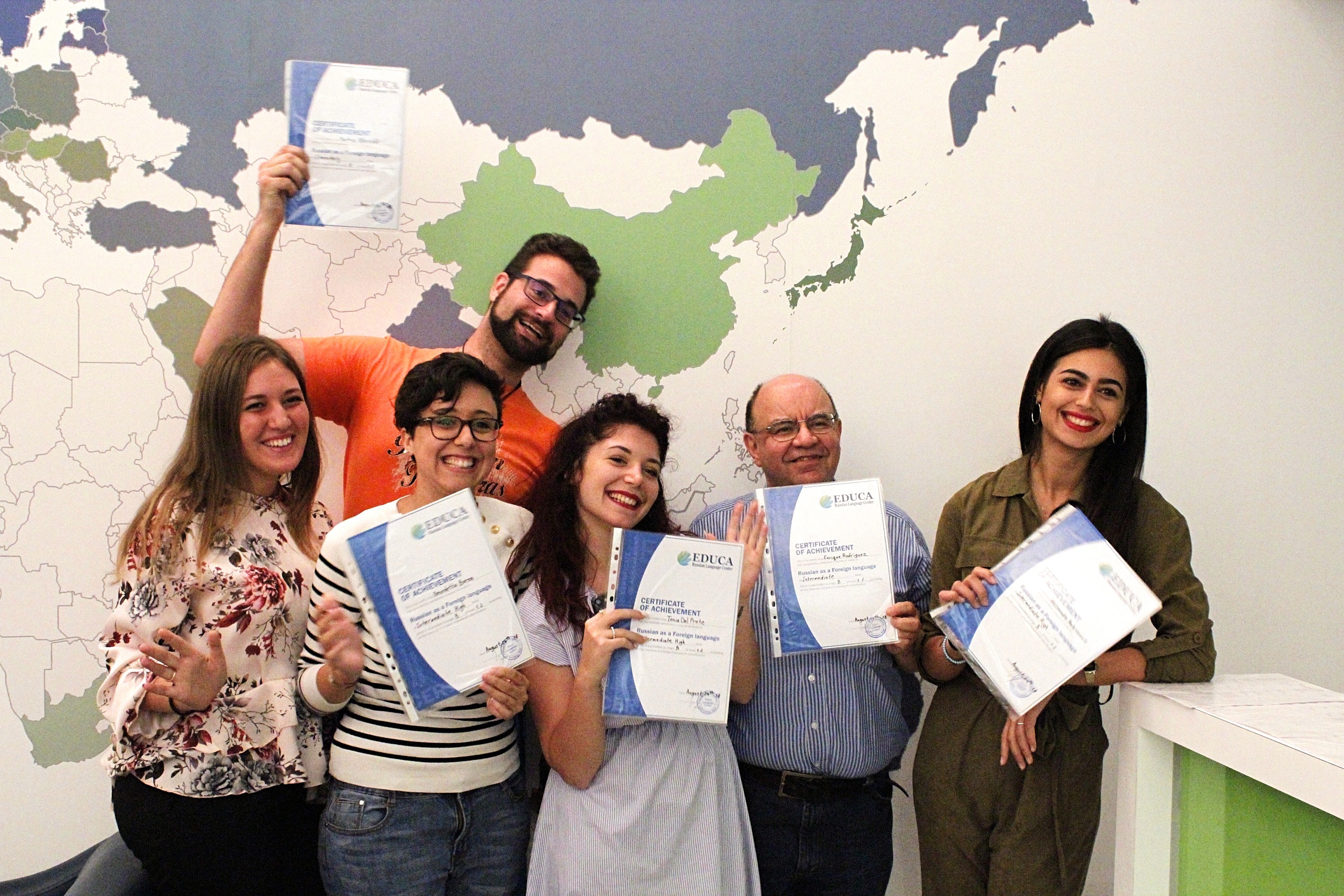 Still, however fluent Russian one speaks, it's impossible to truly master the language without the understanding of the country where the language is spoken and its people. As well as learning practical, real life Russian, our students will be able to practice the language while enjoying our lively social program and life in a vibrant city.
Our team of highly professional tutors and friendly managers will do their best to make your Russian experience really unforgettable!
Visit our website – EducaLanguageSchool.com – for more information.