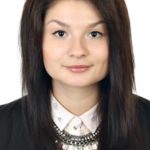 EDUCATION
University Degree, Translation Studies
WORK EXPERIENCE
More than 3 years continuous experience in Ore Mining and Processing companies, Oil and Gas companies.
Business and legal translation: legal documents, supply contracts, off-take contracts, service contracts, design contracts, commercial documents (quotations, invoices), shipment documents, transportation, logistics, international law documents, business emails and proposals, sales reports.
Technical translation: ore mining and processing, ore separation and processing, ore processing equipment, oil and gas extraction, structural and geophysical analysis, oil field estimation, design specification, equipment specification, equipment list, manufacturing, drawings of plants and equipment, catalogs, manuals, technical specification.