Superstition is a very big part of Russian and Ukrainian culture. While many superstitions are largely ignored, many more are so common that they have become an inseparable part of everyday Russian etiquette. So while Russian friends may joke about them, it may be courteous to be aware of common superstitions and show respect for them just the same. After all, do you really want look disrespectful, or worse, risk bad fortune on yourself?
Origin of Russian Superstition
While Russians and Ukrainians are predominantly Christian, its important to remember that Kievan Rus' didn't turn to Christianity until the end of the 10th century. As such, pagan tradition and beliefs remained entrenched in Russian culture. The remnants of these pagan beliefs form the foundation of superstitions so prevalent in Russia and Ukraine today.
Its also important to point out that superstitions often vary region to region. Russia, after all, absorbed many pagan cultures over the centuries, all of which had their own unique traditions and beliefs. Local traditions are so varied that they even produced a popular Russian television program that traveled around the country exploring the diverse range of unique, often humorous, superstitions.
Below are the most widespread Russian superstitions, those that transcend the borders of Russia, Ukraine and former states of the Soviet Union.
Love and Relationship Superstitions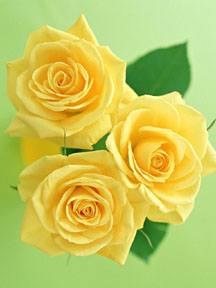 Odd Number of Flowers – Always give your wife or girlfriend an odd number of flowers. An even number of flowers is for funerals and sympathy.
Yellow Flowers – Don't give your lover yellow flowers. Doing so is a sign of bad luck and signifies the end of a relationship.
Step on Foot – If you accidently step on your partner's foot, let them gently step on yours. If you don't you risk a future conflict.
Same Towel – A couple should not use the same towel to dry their hands or bodies. Doing so will bring about a conflict.