Situated in the southeast corner of the nation, just to the north of the snow-capped Trans-Ili Alatau (Zailiysky Alatau) Mountains and neighboring Kyrgyzstan, is Kazakhstan's largest and most cosmopolitan city. Former capital of Kazakhstan during the Soviet era (known as Alma-Ata), Almaty is still the nation's center of commerce, home to the country's stock exchange and largest banks. Thought to be the birthplace of the domestic apple (the Turkic name for apple is Alma and Ata means forefather), Almaty is also considered the intellectual heart of Kazakhstan thanks to its location along the ancient Silk Road and due to its historical role as a terminus for many exiled Russian intellectuals.
Maps: pop-up map, Google, Bing, Yandex
Resources: Almaty (Wikipedia)
Tip: Finding your way around Almaty is relatively easy. The city is laid out in a grid pattern, and the streets generally go on an incline – uphill – as you go south towards the Trans-Ili Alatau (Zailiysky Alatau) mountains.
With respect to the city's layout, the Soviet period has had a huge influence on the development of Almaty with plenty of parks, large squares, broad avenues, socialist architecture and huge memorials. Almaty is a pleasant green city, with expensive suburban neighborhoods, many western-style cafes and restaurants, and a vibrant nightlife. A few of Almaty's most popular attractions are as follows…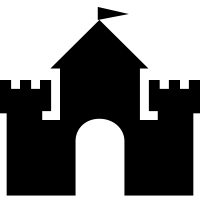 Almaty Metro - Opened in 2011, Almaty's modern and efficient metro is open from 6am until 12 midnight. Not exactly the Moscow Metro, it nonetheless boasts attractive stations that each have their own individual style with different Kazakh patterns and symbols. Touring via the Almaty Metro is a fun and inexpensive way to explore the each station and surrounding neighborhoods.
Maps: Google, Bing, Yandex
Resources: Almaty Metro (Wikipedia), Almaty Metro (YouTube)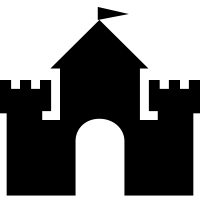 Kök-Töbe ("Green Hill") - Situated in the southeastern perimeter of Almaty is a popular park and recreation area named for the hill - Kök-Töbe ("Green Hill") - that it sits upon. Visitors can reach the park via a cable car (about a 10 to 15 minute walk from Abay Metro Station), or by taking bus number 95 or 99 to the last station. On top of the hill you'll find a an amusement park, a small zoo, cafés, a quirky Beatles statue, as well as many places to sit and enjoy scenic views of the city below.
Map: Google map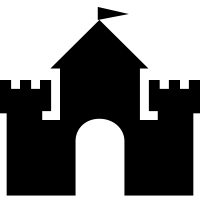 Park of 28 Panfilov Guardsmen (Panfilov Park) - Park honoring Kazakh soldiers who perished during the Great Patriotic War. Along with an eternal flame (where schoolchildren on the last day of class, as well as newlyweds, come to pay homage), there is a poignant statue of General Panfilov and 28 soldiers from his 316th Rifle Division. According to accounts, Panfilov and his men perished (to the last man) outside of Moscow on November 16, 1941, helping delay the Nazi's advance towards the capital. In addition to war memorials, the park offers pleasant walks under a canopy of trees and greenery, and is home to the wood-constructed Ascension Cathedral, as well as the Kazakh Museum of Folk Musical Instruments.
Map: Google map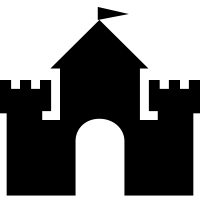 Ascension Cathedral (Zenkov's Cathedral) - Built from 1904 to 1907, Ascension Cathedral (located in Panfilov Park - see above), is a wooden church made of scribe-fitted horizontal lumber with interlocking corner joinery (no nails). Its an old building method that is remarkably durable. In fact, Ascension Cathedral, was one of just a few structures in Almaty to survive a massive 10 pts on the Richter scale earthquake in 1911.
Map: Google map
Website: Cathedral.kz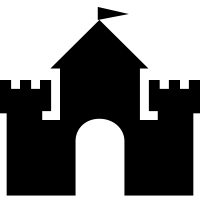 Almaty Central Mosque - Relatively new (on the site of an older mosque that burnt down in 1987), the Central Mosque has a tranquil, spacious, decorated interior that is worthy of a visit.
Map: Google map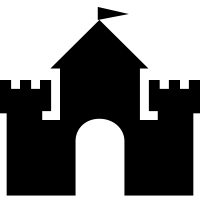 St. Nicholas Cathedral - Built in 1909, the cathedral was used as a horse barn during Soviet times, but was restored to a functioning church in 1980.
Map: Google map
Website: Nikolski.kz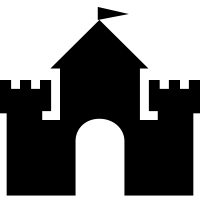 Central State Museum of Kazakhstan - Situated opposite the Presidential Palace, the lovely blue-roofed building became home to the museum in 1985. Perhaps the biggest and best museum in Almaty, exhibits display the full spectrum of Kazakh history - from prehistoric times, through the Mongol, Russian and Soviet periods, to the present-day.
Metro: Abay station
Map: Google map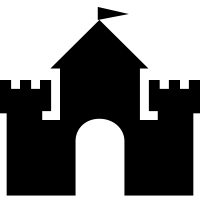 Zelyoni Bazaar (Green Market) - An expansive central market located within the big lime-green color building. Here you'll find a broad range of fruits and vegetables, nuts, spices, honey, dairy and meat, as well as clothing and household items. Apart from shopping, its a great place to find inexpensive restaurants and food stalls serving traditional Kazakh dishes like laghman (noodle soup with tomato and peppers) and beshbarmak (boiled noodles with horse meat).
Metro: Raiymbek Batyr station or Zhibek Zholy station
Map: Google map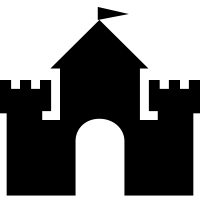 Rakhat Chocolate Factory - Factory store (situated near Zelyoni Bazaar), that sells a wide variety of Kazakh chocolates and candies. Tours of the facility can be prearranged.
Metro: Raiymbek Batyr station or Zhibek Zholy station
Map: Google map
Website: Rakhat.kz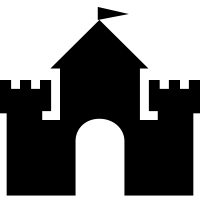 Arbat (Zhybek-Zholy) - Almaty's tree-lined pedestrian street that is nicknamed "Arbat", even though its official name is name is Zhybek-Zholy (Silk Road). Its a popular place for a leisurely stroll, especially on a warm summer evening. Here you'll find cafés, restaurants, street musicians and artists selling their wares. There are also two big shopping malls on either end of Arbat street. On the west end is TsUM (ЦУМ), while on the east end is the Silk Way Mall.
Metro: Zhibek Zholy station
Map: Google map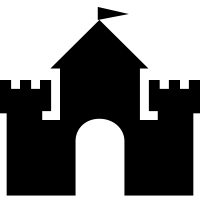 Arasan Wellness & SPA - A large public banya (sauna and bathing complex) with a large domed pool. Its a great place to socialize with friends or simply spend a few relaxing hours getting a spa treatment. Arasan Spa has space to accommodate parties (birthdays, New Year, etc.). Other amenities include a fitness center, message therapy, a beauty studio, and a restaurant.
Metro: Zhibek Zholy station
Map: Google map
Website: Arasan Spa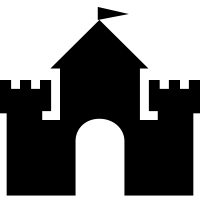 Central Park (Gorky Park) - Almaty's Central Park of Culture and Recreation was established in 1856. Today it offers scenic greenery complete with an artificial lake, amusement rides, indoor and outdoor water parks, boat rentals, outdoor sports facilities, dolphin shows (Dolphinarium Nemo), a dinosaur theme park (Dino Park), and several tasty cafes and restaurants.
Map: Google map
Website: Central Park, Almaty (Wikipedia)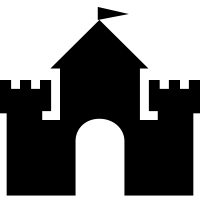 Republic Square (New Square) - A large public square that was formerly the nation's administrative center when Alma-Ata (present-day Almaty), was the capital of Kazakhstan. Today Republic Square includes: flower gardens, fountains, the Akimat/City Hall (south side), the Jeltoqsan Monument (commemorating a student demonstration in 1986 that started Kazakhstan's push towards independence), and the Golden Warrior Monument (Monument of Independence), that consists of a an early Kazakh figure (Altyn Adam) standing on a column with bas-relief scenes (depicting Kazakhstan's history). Underground there is also a small mall with restaurants, restrooms, and a tour information desk.
Metro: Abay station
Map: Google map
Website: Republic Square, Almaty (Wikipedia)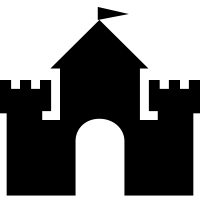 First President's Park - Opened to the public in 2011, the large urban park is situated on the southern outskirts of Almaty. With a mountain backdrop and flowers everywhere, First President's Park is a popular stop for brides and grooms posing for wedding photos, and the general populace as a whole. On one of the main park alleys stands an oak tree planted by Kazakh President Nursultan Nazarbayev in 2001. The park zone called "Zheti Kazyna" (seven treasures) contains plants from all over Kazakhstan. A great viewing spot in the shape of a gazebo sits atop of a 30 meter hill. And right in front of the park's main gates, there's a lovely fountain that has daily dancing water shows in the summer, running from 18:00 to 22:00.
Map: Google map
Website: First President's Park (Wikipedia)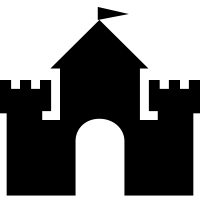 A. Kasteyev Museum of Arts - One of the nation's most prominent art exhibits, Kasteyev Museum is home to an impressive collection that includes: historic and contemporary Kazakh artwork, Russian artwork (17th to early 20th century), Soviet era artwork (1920s to 1990s), Western European art (16th to 20th centuries), and Oriental art.
Metro: Auezov Theater station
Map: Google map
Website: A. Kasteev Museum of Arts (official website)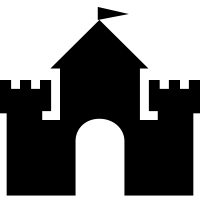 Kazakh Museum of Folk Musical Instruments - Situated on the east side of Panfilov Park, stands a wooden building constructed in 1908 (concurrently along with Ascension Cathedral). Today it home to a collection of over 1000 traditional Kazakh instruments (wooden harps, horns, the two-stringed dombra, the viola-like kobyz, etc.), some that were used by famous national singers and composers. In addition, there are also Turkish, Uzbek and Kyrgyz folk instruments for comparison. And if you're visiting, you may be lucky enough to catch a live performance, as there are occasional concerts and musical demonstrations held in the museum.
Metro: Zhibek Zholy station
Map: Google map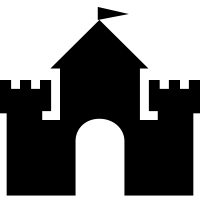 Auezov Drama Theater - Located on Kurmangazy Street, near the Esentai River, Auezov Theater is named in honor of a distinguished Soviet/Kazakh playwright and novelist Mukhtar Auezov, who lived in the city for the last ten years of his life. The theater houses a 1000 seat auditorium and a 250 seat experimental theater, where mostly Russian and Kazakh language productions are performed.
Metro: Auezov Theater station
Map: Google map
Website: Auezov Theater (official website), ticketon.kz (tickets)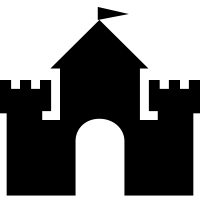 Kazakh State Circus - Housed in a circular, Soviet-era building (across Abay Ave from Auezov Theater), the Kazakh State Circus offers stunning performances incorporating trapeze artists, tumblers, clowns, and award winning galloping horse acrobatics. In addition to live performances, there is also a small (free) museum that displays the history of circus in Kazakhstan. Exhibits include the first sketches of the building, photos of Kazakh State Circus founders and veterans, an inventory of old circus performances, costumes worn by artists, as well as gifts for purchase.
Metro: Auezov Theater station
Map: Google map
Website: CircusAlmaty.kz (official website)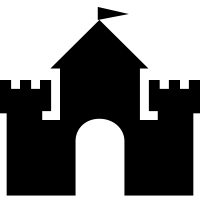 Abay Opera House - Lovely and historic opera house (dating back to 1934), that sits at the end of Panfilov Street Promenade. Named after Kazakh poet, composer and philosopher Abay Qunanbayuli, the "Kazakh State Academic Opera and Ballet Theater named after Abay", performs regular opera, ballet and classical musical performances from a large repertoire of Kazakh and international pieces. While tickets can be purchased at the door, its advisable to book in advance for the best seats. More information about purchasing tickets, as well as a schedule of upcoming performances, can be found at Abay Opera House's official website.
Metro: Almaly station
Map: Google map
Website: gatob.kz (official website)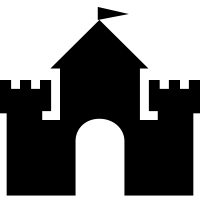 Botanical Garden - Occupying an area of roughly 1 km² (0.4 miles²), the Science Academy of Kazakhstan's expansive botanical garden is a pleasant escape from the urban hustle of the city. Almaty's Botanical Garden is home a Japanese garden and a forested landscape with a wide variety of flora from Kazakhstan, Russia, Crimea, the Caucasus and North America. And for more exotic species, the garden also contains a greenhouse with more than 1000 types of palm trees, cactus trees, bananas, bamboo trees, and other tropical plants. Open daily, entrance to the Botanical Garden can be found at 48 Timiryazev Street.
Metro: Auezov Theater station (then walk south)
Map: Google map
Website: BotSad.kz (official website)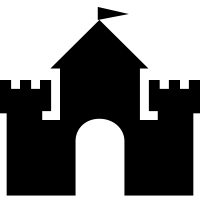 Aquapark Hawaii - Situated on the western outskirts of Almaty, the water park has indoor (and outdoor) attractions including waterslides, a wave pool, SPA and fitness center, "Sharko" shower, and Hawaii Bar & Grill restaurant.
Map: Google map
Website: Hawaii.kz (official website)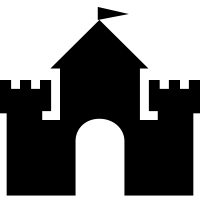 Fantasy World Almaty - An amusement park located next to the Circus and walking distance from the Central Stadium. Open throughout the summer, Fantasy World Almaty has a wide variety of rides and attractions for kids and adults.
Metro: Auezov Theater station
Map: Google map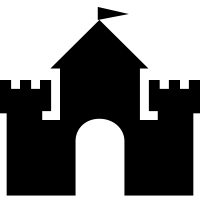 Day Trips from Almaty - Apart from the attractions found within city limits, Almaty offers a myriad of outdoor opportunities just a short drive away. Thanks to its location at the foot of the Trans-Ili Alatau mountains, day trips can be arranged, winter or summer, for activities such as skiing, skating, hiking and trekking, or simply enjoying the splendid alpine scenery. For more information on the various attractions surrounding Almaty, please visit our Kazakhstan travel itinerary.