Kazakhstan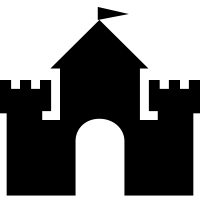 Nur-Sultan (Astana) - Situated on the banks of the Ishim River in the northern part of of Kazakhstan, the nation's capital and second largest city (after Almaty), was named Nur-Sultan in March 2019 (in honor of departing Kazakh president Nursultan Nazarbayev). Formerly known as Astana (between 1998 and 2019), the planned city (designed from the master plan of Japanese architect Kisho Kurokawa), has rapidly grown into one of Central Asia's most modern cities. The seat of the national government, it is home to Kazakhstan's Parliament House, Supreme Court, the Ak Orda Presidential Palace, as well as various other government departments and agencies. Its impressive skyline exhibits an eclectic mix of architectural styles including many futuristic buildings and skyscrapers. Luring the best and brightest talent from around Kazakhstan, the dynamic young city has an air of aspiration and vibrancy.

Maps: pop-up map, Google, Bing, Yandex
Resources: Nur-Sultan city council (official website), Nur-Sultan (Wikipedia)

Below are a few of Nur-Sultan's most popular tourist attractions...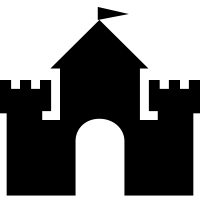 Almaty - Situated in the southeast corner of the nation, just to the north of the snow-capped Trans-Ili Alatau (Zailiysky Alatau) Mountains and neighboring Kyrgyzstan, is Kazakhstan's largest and most cosmopolitan city. Former capital of Kazakhstan during the Soviet era (known as Alma-Ata), Almaty is still the nation's center of commerce, home to the country's stock exchange and largest banks. Thought to be the birthplace of the domestic apple (the Turkic name for apple is Alma and Ata means forefather), Almaty is also considered the intellectual heart of Kazakhstan thanks to its location along the ancient Silk Road and due to its historical role as a terminus for many exiled Russian intellectuals.

With respect to the city's layout, the Soviet period has had a huge influence on the development of Almaty with plenty of parks, large squares, broad avenues, socialist architecture and huge memorials. Almaty is a pleasant green city, with expensive suburban neighborhoods, many western-style cafes and restaurants, and a vibrant nightlife.

Visit our Almaty travel itinerary.

Maps: pop-up map, Google, Bing, Yandex
Resources: Almaty (Wikipedia)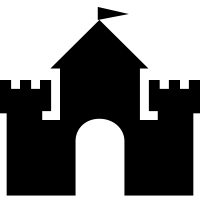 Home Club - Situated roughly 30 km (19 miles) east of Almaty city center, is a year-round recreational center in a picturesque area of the Trans-Ili Alatau (Zailiysky Alatau) foothills. Home Club offers a secure fenced territory complete with comfortable chalet-style cottages, a lake, swimming pool, walking paths, fountains, mini-zoo, children's play area, and restaurant.
Map: Google map
Website: Home-Club.kz (official website)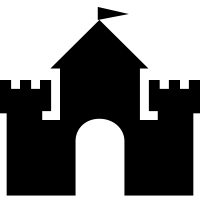 Medeu - Tucked in a sheltered mountain valley less than 10 km southeast of Almaty city limits, is one of the world's highest Olympic-sized speed skating ovals and bandy rinks. Sitting at sits 1691 meters (5548 ft) above sea level, the 10,500 m² (113,000 ft²) of sheet of ice has been home to over 100 speed skating world records since it was first opened in 1951. Today its an all-season recreation center. In the wintertime there is public skating (skate rentals available), while in the summertime there is a large mountain-water swimming pool just below the ice rink, as well as trailheads for a number of good hikes up into the the Trans-Ili Alatau (Zailiysky Alatau) Mountains (originating from the Medeu main bus stop).
Map: Google map
Website: Medeu (Wikipedia)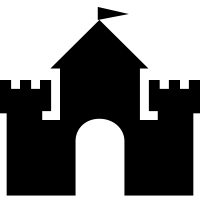 Shymbulak Ski Resort - Situated 25 km (16 miles) southeast of Almaty (along the Medeu road), is Central Asia's largest and most modern ski resort. High in the Medeu Valley of the Trans-Ili Alatau (Zailiysky Alatau) Mountains, the elevations of Shymbulak's ski slopes range from 2,260 meters (7,415 ft) to 3,163 meters (10,377 ft) above sea level, giving it nearly 1000 meters (roughly 3000 ft) of vertical drop. There are six lifts and 20 km (12.4 miles) of ski runs. The average snow base ranges between 1.5 and 1.8 meters (60 and 70 inches). Shymbulak Ski Resort is also blessed with a mild climate, large quantity of sunny days, and a long ski season that spans from November until May (prime conditions between late December and early March).

Combine these favorable on-hill attributes with the resort's close vicinity to Almaty and the Almaty International Airport (just 30 km away), an ample availability of hotels, restaurants, and cafes (including a hillside hotel), and its little wonder Shymbulak Ski Resort has gained a reputation as a world-class ski destination.

Visitors can reach the ski resort by taking the Gondola from Meadeu - the world's third longest Gondola spanning a distance of 4.5 km (2.8 miles).

Map: Google map
Website: Shymbulak.com (official website)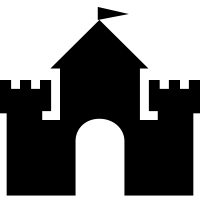 Tabagan Ski Resort - A smaller, family friendly ski hill roughly 17 km (10.5 miles) east of Almaty. Tabagan offers 37 km (23 miles) of gentle ski slopes (great for the kids), serviced by one two-seat chairlift and several rope tow lifts. Elevation isn't anywhere near Shymbulak - Tabagan only reaches a max elevation of 1,650 meters (5,413 ft) - so snow conditions aren't as long or consistent, but the prices are more affordable than a day at the big ski resort. Tabagan also offers night skiing, a toboggan slide, ice skating rink, hotel rooms and chalets for rent, a swimming pool and sauna, restaurant, and ski and snowboard rentals.
Map: Google map
Website: Tabagan.kz (official website)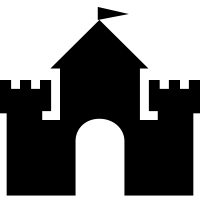 Ile-Alatau National Park - Situated just south of Almaty, on the northern slope of the Trans-Ili Alatau (Zailiysky Alatau) Mountains, is an expansive 2,000 km² (772 mile²) national park that was founded in 1996. The terrain includes woodlands, alpine meadows, glaciers and glacial lakes, which are home to unique flora (including wild varieties of apples and apricots), plus an estimated 300 species of birds and animals (including the elusive Snow Leopard, Central Asian Lynx, Tian Shan Brown Bear, Siberian Ibex, Bearded Vulture and Golden Eagle).

Thanks to its close proximity to Almaty, Ile-Alatau National Park is a great place to do some lovely one-day hikes and treks. The park also offers a variety of great multi-day hikes, though planning for such treks is paramount. Not only can the high alpine terrain be unforgiving, but some of the routes approach the Kyrgyzstan border, which require special permits issued by the Migration Police (OVIR) if you'd like to hike these trails.

Map: Google map
Website: Ile-Alatau National Park (Wikipedia)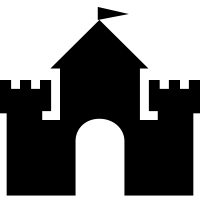 Big Almaty Lake - Situated in Ile-Alatau National Park, only about 15 km (9 miles) south of Almaty, is a scenic mountain lake that functions as the city's main water reservoir. Once open to the public, the lake is now off-limits in order to prevent possible contamination. And though the Big Almaty Lake is also home to some interesting hikes to nearby peaks and glaciers, permits must be obtained from Migration Police (OVIR) to hike in the area. Therefore, its advised to choose other great Ili-Alatau mountain hikes near Almaty that can be done without a permit.
Map: Google map
Website: Big Almaty Lake (Wikipedia)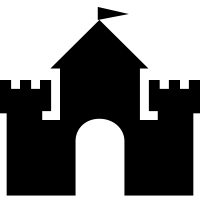 Tambaly (Tamgaly) Petroglyphs - Situated roughly 160 km (100 miles) northwest of Almaty, is a World Heritage-listed historical site with ancient rock etchings dating back to the Bronze Age (though there are some engravings from Medieval times intermixed). Not to be mistaken with Buddhist rock carvings at Tamgaly-Tas (see below), the 5000-plus carvings at Tambaly (meaning "painted" or "marked place"), were predominately the works of much older nomadic peoples who gathered at this ritual site some 3000 years ago.

Visitors will be treated to ancient images of: sun gods, warriors, married couples and pregnant women, plus multi-figured arrangements of hunting scenes and scenes of animal sacrifice. And in addition to the petroglyphs, numerous ancient grave sites are also found at Tambaly.

Maps: pop-up map, Google, Bing, Yandex
Websites: Tanbaly.kz (official website), Petroglyphs of Tanbaly (UNESCO World Heritage List), Tambaly (Wikipedia)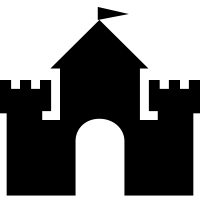 Tamgaly-Tas - Situated roughly 106 km (66 miles) north of Almaty, is a an open-air Buddhist sanctuary on the Ili River featuring rock carvings of Buddha, important Buddhist teachers, and Buddhist mantras in Sanskrit. Not to be mistaken with the ancient Tambaly Petroglyphs (see above), Tamgaly-Tas ("Written Cliffs") date back to the 14th to 16th centuries AD, when the location was a sacred Buddhist sanctuary used for prayer and meditation.
Maps: pop-up map, Google, Bing, Yandex
Website: EdgeKz.com (article about mysterious Tamgaly-Tas rock carvings)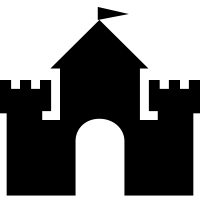 Assy-Turgen Plateau and Observatory - Situated 85 km (53 miles) east of Almaty, is a scenic area worthy of a visit. Used as a pasture by ancient nomadic peoples, and a passage for caravans traveling along the Silk Road, the plateau is now home to an astronomical observatory built by the Fesenkov Astrophysical Institute. Sitting 2,750 meters (9,022 ft) above sea level, the local atmosphere's high transparency plus lack of light pollution and turbulence, creates an ideal environment for stargazing. Though not open to tourists, the futuristic observatory, set on a picturesque natural backdrop, makes Assy-Turgen Plateau a great day-trip destination for a picnic and photography. In addition, there are also several great hiking trails descending to refreshing swimming holes and waterfalls in the Turgen Gorge below.
Maps: pop-up map, Google, Bing, Yandex
Resources: Assy-Turgen Observatory (The Astana Times article), Assy Observatory (YouTube)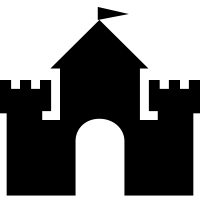 Altyn-Emel National Park - Situated northeast of Almaty, roughly 213 km (132 miles) by road, is an expansive 4,600 km² (1,776 mile²) national park that is home to striking landscapes, fascinating archaeological sites, and rare species of plants and animals. Consisting mostly of dessert, steppe, and rocky terrain lying east of Lake Kapchagai, between the Ili River and Ak-Tau Mountain Range, the parks remoteness shouldn't be a deterrent to visiting this truly unique cultural and natural heritage site. Apart from the visually stunning landscapes (which are reason to go on their own), the parks most notable attractions are as follows...
Getting to Altyn-Emel National Park is a little more difficult due to the absence of public transportation. The best options are to pre-plan a trip and take a rental car, or simply look for a local Almaty tour agency (online or inquire at Almaty hostels). To enter Altyn Emel National Park you'll need a permit. You can arrange the permit and pay the entrance fee at the Park headquarters in Basshi (see map) or at the branch office in Almaty (see map).

Maps: pop-up map, Google, Bing, Yandex
Resources: Altyn-Emel National Park (Wikipedia), Altyn Emel National Park (YouTube)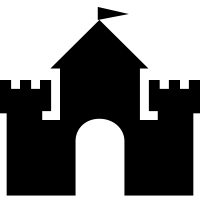 Charyn Canyon National Park - Situated roughly 200 km (124 miles) east of Almaty, towards the Chinese border, is Kazakhstan's version of the Grand Canyon. Though not as big as its American counterpart, the impression it will leave is comparable. The park itself is long and thin, 1,250 km² (483 mile²) in size, protecting the banks of the Charyn River as it cuts through the arid foothills of the Tian Shan Mountains (which lie a short distance to the south). Millions of years of erosion from wind and water have created a canyon that reaches up to 370 meters (1,214 ft) in depth. The result is absolutely stunning landscapes and unique ecosystems that are home to equally rare plants and wildlife. Charyn Canyon National Park's most notable sites and attractions are as follows...
As for accommodations, there are two variants for visitors who wish to spend multiple days exploring the park.

Camping - photo - If you'd like to pitch a tent in Charyn Canyon, you'll need to pay an additional (modest) entrance fee. There are some cleared and designated camping spaces near the river. *Just remember, if you are visiting in spring or autumn, it can get very cold during the nights.
Eco Park (see website) - Yurts and wood cabins for rent, which offer a little more protection from the elements than a tent. Eco Park is located roughly 3 km from the Valley of Castles (see map).
Maps: pop-up map, Google, Bing, Yandex
Resources: Charyn.kz (official park website), Charyn National Park (Wikipedia)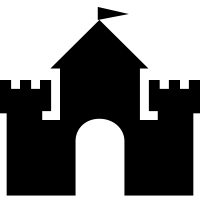 Shymkent - Situated in southern Kazakhstan, only about 120 km (75 miles) north of the Uzbek capital of Tashkent, is the nation's third largest city. Founded as a caravanserai along a Silk Road trade route, the present-day city of Shymkent still retains vestiges of a busy trade center. Today visitors will find lively bazaars hawking cheap Chinese products, as well as those selling fresh produce, meat, dried fruits and street food. And while Shymkent has a small-town vibe, its worthy of a visit - a better representation of a traditional Kazakh Steppe city than its larger counterparts of Almaty and Nur-Sultan. The following is a small list of popular Shymkent attractions...
Maps: pop-up map, Google, Bing, Yandex
Resources: Akimat (gov't) of Shymkent (official website), Shymkent (Wikipedia), ShymkentSweetTexas.com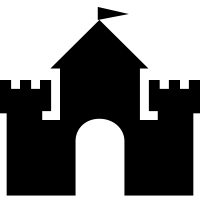 Aksu-Zhabagly Nature Reserve - Situated in southern Kazakhstan along the northwestern extension of the Tian Shan mountain range, bordering Uzbekistan to the south and Kyrgyzstan to the east, is the nation's oldest nature reserve (established in 1926). Covering an area of 1,319 km² (509 miles²), Aksu-Zhabagly Nature Reserve offers stunningly diverse landscapes, from semi-deserts at 1,100 meters (3,609 ft) above sea level, to snow-capped peaks at elevations reaching 4,236 meters (13,898 ft).

Famous for its wild tulips in the spring, Aksu-Zhabagly Nature Reserve offers hiking, horse-back riding, rock climbing, jeep tours, and is a favorite destination of bird watchers. The region is home to many endemic plant species, plus a wide range of wildlife. Some of the more prominent animal species found in the reserve include the the Himalayan Brown Bear, Argali Sheep, Ibex, Snow Leopard, Menzbier's Marmot, and Golden Eagle.

Accessing Aksu-Zhabagly Nature Reserve is accomplished via Zhabagly village - roughly 70 km (43 miles) east of Shymkent. From Shymkent, there are sometimes direct marshrutki (minibuses) from Aina Bazaar bus station to Zhabagly. If they're not running, look for marshutki going to Tulkibas or Turarkent (also called Turar Ruskylov). From these villages, reasonably priced taxis will shuttle you the short distance (10 km or so), to Zhabagly. For more information about arranging tours, excursions and accommodations, visit the website of the Aksu-Zhabagly Nature Reserve visitor center in Zhabagly (see map).

Maps: pop-up map, Google, Bing, Yandex
Resources: Aksu-Zhabagly Nature Reserve (Wikipedia), Aksu-Zhabagly Reserve (YouTube)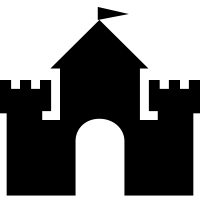 Sayram-Ugam National Park - Situated roughly 30 km (19 miles) southeast of Shymkent, is a Kazakh national park running along the northwestern end of the Tian Shan mountain range. Bordering Uzbekistan, as well as the better known Aksu-Zhabagly Nature Reserve to the northeast, Sayram-Ugam National Park is the more affordable destination between the two. The park incorporates 1,490 km² (575 miles²) of protected area ranging from wild gorges and canyons, to mountain lakes and rivers, to high-elevation peaks and glaciers. The area is estimated to have in excess of 1,600 species of flora, including many wild varieties of familiar fruit and nut trees: apple, pear, walnut, plum, and grape. Noteworthy animal species include the Red fox, Eurasian wolf, Golden jackal, Ibex, Wild boar, and Roe deer.

For a small entrance fee, Sayram-Ugam National Park is accessible for hiking and horseback riding. If you're not into camping, prearranged accommodations (with the help of a guide or tour operator) include: a hotel, non-serviced yurts, or homestays in the villages of Kaskasu, Dikankol and Tonkeris, as well as in the park's staging area - the town of Lenger (see map).

Maps: pop-up map, Google, Bing, Yandex
Resources: Sayram-Ugam National Park (Wikipedia)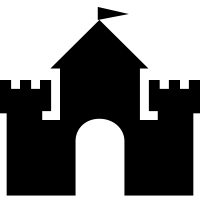 Mausoleum of Khoja Ahmed Yasawi - Located in the southern Kazakh city of Turkistan, roughly 163 km (101 miles) northwest of Shymkent, is a 14th century mausoleum built on the 12th century burial spot of Sufi mystic Khoja Ahmed Yasawi. Commissioned in 1389 by Timur (ruler of the expansive Timurid Empire), construction was never completed - halted upon Timur's death in 1405. Despite its incomplete state, it remains one of the largest and best-preserved examples of Timurid construction.

Built of fired brick, the structure's rectangular plan measures 45.8 × 62.7 m (150.3 × 205.7 ft), and stands 38.7 m (127.0 ft) high. It has 35 rooms including a dining room, meeting rooms, a library, and a mosque (with geometric and floral ornaments on its walls). A conic-spherical dome, the largest in Central Asia, is decorated with hexagonal green glazed tiles with gold patterns. The innovative spatial arrangements, vaults, domes, and decoration of the mausoleum were prototypes that served as models for other major buildings of the period, in particular in Samarkand. The Mausoleum of Khoja Ahmed Yasawi has been protected as a national monument, and was inducted as a UNESCO World Heritage site in 2003.

Maps: Google, Bing, Yandex
Resources: Mausoleum of Khoja Ahmed Yasawi (UNESCO World Heritage List), Mausoleum of Khoja Ahmed Yasawi (Wikipedia), Mausoleum of Khoja Ahmed Yasawi (YouTube)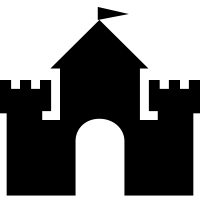 Aktobe - Situated at the crossroads between Europe and Asia (technically in Europe), Kazakhstan's fourth largest city lies just south of the southern end of the Ural Mountains. An oil and gas town and major transport hub, it doesn't exactly fall on the top "must-see" destinations for tourists exploring Central Asia. Nevertheless, Aktobe has its share of local tourist sites and entertainment venues - enough to keep most visitors amused during their visit. Apart from run-of-the-mill parks and monuments, the regional capital is home to the Aktobe Planetarium, FC Aktobe football club, the beautiful Nurgasyr Regional Central Mosque (see map), plus several spring celebrations - "Fountain Splashes" on May 1 (opening of the summer season), and "City Day" on May 28.
Maps: pop-up map, Google, Bing, Yandex
Resources: Aktobe (Wikipedia)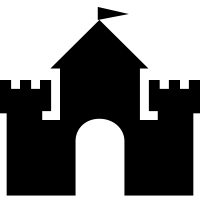 Karaganda (Karagandy) - Situated in the heart of the Kazakh Steppe, only about 212 km (132 miles) southeast of the capital of Nur-Sultan, is the nation's fifth largest city. A coal mining town during Soviet times, made infamous for Stalin-era gulags that were created to house forced laborers who worked the mines, the city's rather dark history also gave rise to a rather diverse ethnic variance in the population. In addition to a Kazakh and Russian mix, there is also Korean heritage, a concentration of ethnic Poles, and up until the dissolution of the Soviet Union, there were many ethnic Germans (Volga Germans), who were deported to Karaganda when the Nazis invaded in 1941. And on a more positive light, Karaganda is also associated with the Soviet Space program. It was here that Cosmonauts came to train, thus one will see monuments to the greats (including Yuri Gagarin), at various locations around the city.

Despite its infamous history, Karaganda today is a pleasant city to visit. The center has plenty nice restaurants, cafes, parks and broad tree-lined streets that are brightly illuminated after dark. The following are a few of the notable things to do when visiting Karaganda...
Maps: pop-up map, Google, Bing, Yandex
Resources: Karaganda (Wikipedia)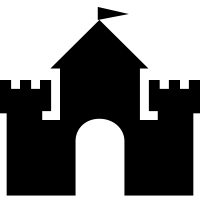 Bayanaul National Park - Situated in the Pavlodar Region of northeastern Kazakhstan, a 438 km (272 mile) drive east of Nur-Sultan (through the industrial city of Ekibastuz), or a 260 km (161 mile) drive northeast from Karaganda, is the country's first national park. Covering an area of 684 km² (264 mile²), Bayanaul National Park was founded in 1985 to help preserve the natural ecosystem of the Bayanaul Mountain Range - a geological formation that took shape during the Paleozoic Era (hundreds of millions of years ago). A virtual oasis in the middle of the steppe, the park is home to relatively low-lying mountains - reaching 400 to 1,027 meters (1,312 to 3,369 ft) above sea level, four relatively large fresh water lakes (amongst many smaller ones), rocky mountain outcrops, four ecological regions (forest, forest-steppe, steppe and meadow), and a host of unique plants and animals. Bayanaul National Park's most popular activities and attractions are as follows...Maps: pop-up map, Google, Bing, Yandex
Resources: Bayanaul National Park (Wikipedia)